A visit to Santa is a timeless tradition for children in El Paso every December – an opportunity for a young child to let jolly ol' Saint Nick know exactly what they hope to find beneath the tree on Christmas morning. But let's hope the big guy in the red suit takes heed, because some of the most popular toys on children's' wish lists in Texas this year could potentially cause hearing loss. That's a gift that keeps on giving, and sadly, cannot be returned.
Dear Santa: Keep These Toys at the North Pole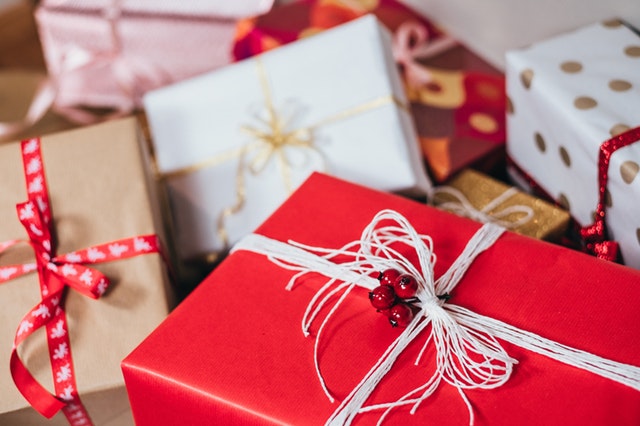 Toy manufacturers like to razzle and dazzle their young audiences with bright, flashing lights and lots of noise. Many a parent has complained it's all a conspiracy to drive them crazy, but the bigger concern is long-lasting damage to your child's ears. The following toys land squarely on this year's "naughty" list as they are unsafe for young children. Decibel levels are noted in parentheses. Keep in mind the threshold for safe noise exposure is 85 dB. All measurements were taken as if the child had his/her ear next to the toy's speaker.
Black & Decker Junior Leaf Blower (113.8 dB)
Marvel Avengers Infinity War Infinity Gauntlet Electronic Fist (108.5 dB)
My Little Pony Singing Rainbow Dash (108.4 dB)
Vtech Go! Go! Smart Wheels Minnie Convertible (107 dB)
Star Wars: The Last Jedi Bladebuilders Electronic Riot Baton (106.3 dB)
toys Woofer Hound Dog Guitar (106.2 dB)
Marvel Avengers Infinity War Mission Tech Iron Man (106.1 dB)
Fisher-Price Sing & Learn Music Player (105.6 dB)
Fisher-Price Bright Beats Spin & Crawl Tumble Ball (104 dB)
Fisher-Price Laugh & Learn Puppy's Busy Activity Home (103.7 dB)
toys Meowsic Keyboard (103.4 dB)
toys You Turns Steering Wheel (103.3 dB)
Fisher-Price Rock 'n Sort Snail Pail (103 dB)
Marvel Black Panther Slash & Strike Erik Killmonger Figure (101.6 dB)
Fisher-Price Shimmer & Shine Tummy Rubs Nazboo (100.7 dB)
VTech Pull and Discover Activity Elephant (100.3 dB)
VTech Drill & Learn Toolbox (99 dB)
Spider-Man Homecoming Super Sense Spider-Man (99 dB)
VTech Sort & Discover Drum (98.8 dB)
Playskool Friends Sesame Street Tickle Me Elmo (90 dB)
This is just a partial list of some of the more popular toys this holiday season. If you'd like information on the safety of a particular toy not on this list, or want more information on protecting your child's hearing, talk to your El Paso audiologist today.